Happy Holidays!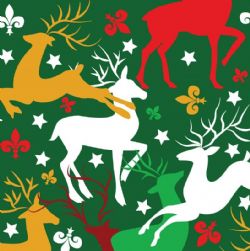 Lots of Inspiration here
Don't miss the BOOK, FABRIC and PATTERNSALE NEW ADDITIONS!
ATTN: All International Customers must now use the PayPal option at Checkout.
We are dedicated to offering the finest merchandise for smocking & heirloom sewing, fine hand embroidery and silk ribbon embroidery at a fair price.
One-stop shopping 24/7 for your shopping convenience, plus unmatched customer service.
Welcome to Delicate Stitches
The place for all your smocking and heirloom sewing needs! I love that you found or were directed to my site. I have a passion for providing those who love to stitch, with materials and knowledge to help perpetuate the art of English smocking, heirloom sewing by machine, fine hand embroidery and silk ribbon embroidery. It's my hope that you too will share with others your love of any of these needle art forms and spark and interest or curiosity for someone else to become interested! Know that if you are interested in learning English smocking, private lessons are available. Lessons for small groups in English smocking, heirloom embroidery, silk ribbon embroidery, fine hand embroidery, heirloom embroidery and more are also available. You are always welcome to come for a consult on a Christening gown or baby blessing gown. There is nothing more cherished that making something special for a little one! French lace edging and French lace insertion can be incorporated in so many beautiful ways to achieve a one of a kind Baby Blessing or Christening Gown. French lace edging and French lace insertion are also the same wonderful components that can make up an elegant adult garment. But whether you are doing heirloom sewing for children or heirloom sewing for adults, Delicate Stitches by Sylvia will have many of the supplies you need to complete that one of a kind garment.
At Delicate Stitches by Sylvia, I work at stocking the best quality in fabrics, French lace edging, French lace insertion and ribbons. You will find a wide variety of Mother of Pearl buttons, mini piping and trims, the latest patterns including children's patterns, smocking design plates, smocking patterns, and more. You will find what you need to construct that special Christening or baby blessing gown. Making a custom Christening or Blessing gown is a true treasure! Fine
Swiss cotton batiste fabrics
, Swiss cotton fabrics, heirloom laces from France and England, French lace insertion, silk satin ribbons and precious beauty pins are all available for stitching up a beautiful heirloom that will pass down through the generations. There is also in stock a myriad of smocking books, heirloom sewing books and magazines, general sewing publications, specialty books on smocked garments, Christening gowns, baby finery and more. Our fabric lines are from all over the world. Swiss
cotton batiste fabric
, Ulster Irish handkerchief linen, Japanese lawn, Pima cottons, Liberty of London Tanne Lawn, just to name a few. We carry a wide range of Spechler-Vogel fabrics including their
Imperial cotton Batiste fabrics
and Imperial Broadcloth and Imperial Tartan lines. We also stock Spechler-Vogel Pima cotton gingham checks, striped shirtings, and chambray. You will also find fine Swiss Wool Challis from Bear Threads, Ltd. and fine wool blanketing. We pride ourselves in stocking a variety of colors in beautiful cotton pique, festive prints and featherweight corduroy. If you are in need of piping and trims, Delicate Stitches may have just the one for you. Ready to cover piping is sold in 10 yard packages, but there is also Ready to Stitch or Whip stitch piping in a variety of colors. Along with other embellishments, you'll have a myriad of spaghetti bias trim to choose from, pleated ribbon, rick-rack and picot edged bias trim.
Delicate Stitches by Sylvia carries an extensive collection of smocking patterns. Whether you are looking for a garment pattern to inset or smock a design or needing a smocking design pattern, you will find a wonderful selection with Delicate Stitches. Some of the popular pattern designers that use smocking in their designs are Children's Corner Patterns, Creations by Michie, Chery Williams, Martha Pullen Company, Love & Stitches, just to name a few. Smocking Design Plate creators are numerous. Delicate Stitches by Sylvia enjoys stocking Little Memories, Crosseyed Cricket, Francis Messina Jones, Molly Jane Taylor, Pat Garretson, Ellen McCarn, Creative Keepsakes and many more. You will find what you need in the way of smocking patterns for adults or smocking patterns for children and smocking design plates here at Delicate Stitches by Sylvia. If you don't, please ask for a special order! We want to know what you like and need!
New arrivals happen each month. New lace patterns in the French lace insertion or French lace edgings, new styles in the precious beauty pins, lovely additions to our Spechler-Vogel fabrics as well as Monaluna organic cotton fabrics. Keep an eye on the home page for new additions in our smocking design plates, books and patterns, too! On the home page we will always feature the latest books that feature special fine hand embroidery, heirloom embroidery and silk ribbon embroidery hand embroidery designs for garments and home projects.
And don't forget to check out our Inspiration Gallery where you will find some of our favorite patterns stitched up in our fabrics. You will also find a listing of all the components for making that garment, if you choose to stitch one up yourself! The garments in the Inspiration Gallery are made from the patterns we stock and the fabrics we stock. You will find designs that encompass heirloom sewing for children, smocking designs for children from well known designers as Kari Me Away, Ginger Snaps Designs, Lynn Weeks or Chery Williams. These garments in the Inspiration Gallery are stitch up with our Spechler-Vogel fabrics, Monaluna Organic Cottons, Fabric Finders Cottons or Ulster Linen fabrics. We also offer some Custom Kits of some of our Inspiration Gallery garments. Delicate Stitches also offers custom pleating service, ready to smock garments and custom sewing when asked. It is my hope that you will find this online sewing and smocking boutique just the place for ending your search of all the special items you need to stitch up your one of a kind heirloom!